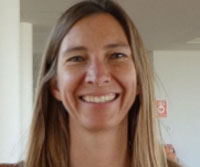 Tiffany G. Troxler, Ph.D., PI
Director, FIU Sea Level Solutions Center
troxlert@fiu.edu
CV
---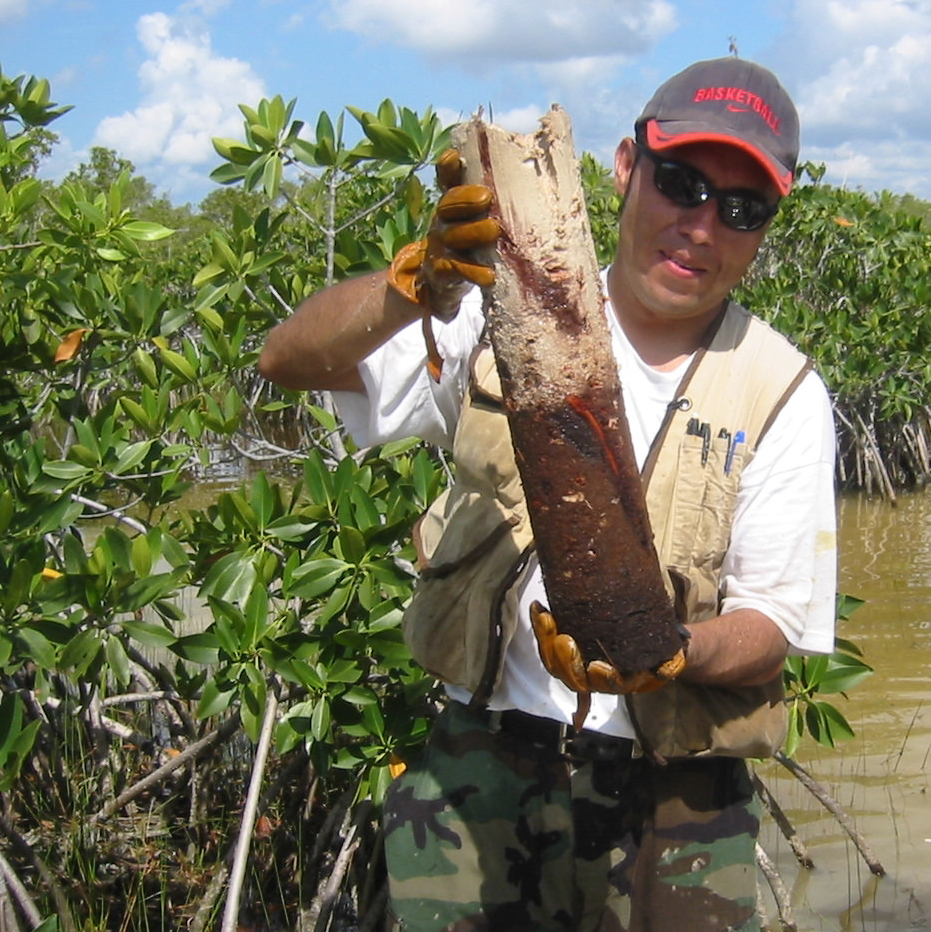 Edward Castaneda, Ph.D., Research Assistant Professor
ecastane@fiu.edu
CV
I earned a Ph.D. in Oceanography and Coastal Sciences from Louisiana State University (2010) and a M.S. in Ecology at the University of Louisiana at Lafayette (2003). I'm originally from Colombia where I obtained a B.S. in Marine Biology (1998) from Universidad Jorge Tadeo Lozano. My research as a wetland ecologist is focused on nutrient biogeochemistry and ecosystem dynamics of coastal wetlands, including mangrove forests and marshes. I study the effect of large-scale natural (hurricanes) and human (freshwater diversions) disturbances on carbon and nutrient dynamics and vegetation succession to understand trajectories of ecosystem structure and function. I have also conducted extensive research on mangrove restoration projects in Latin America to understand ecosystem trajectories based on environmental characterization, performance measures, and monitoring. My research also includes the implementation of self-activating sensors using a wireless telemetry system to evaluate coastal eutrophication, nutrient dynamics, and sediment transport in coastal ecosystems.
---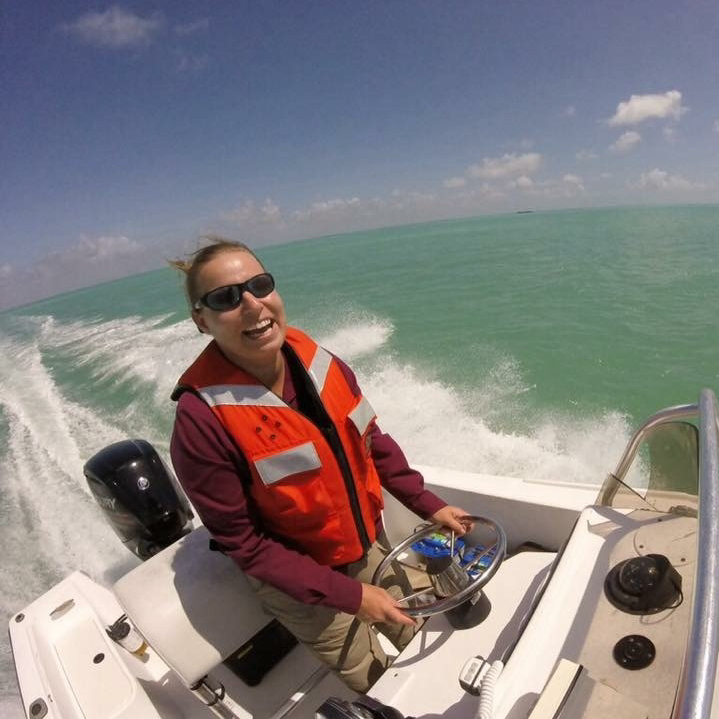 Emily Standen, Lab Manager
estanden@fiu.edu
Science has always been my passion and while I grew up in Michigan, I always imagined myself pursuing a career in science in Florida. I guess dreams do come true! I love living in South Florida and enjoy taking advantage of the numerous days of sunshine by lounging at the beach or going for a hike. I received my B.Sc. in Zoology from Michigan State University. The Everglades are a unique and beautiful ecosystem and I'm thrilled to be part Dr. Troxler's research to help better understand the dynamics of this valuable part of Florida's environment.

---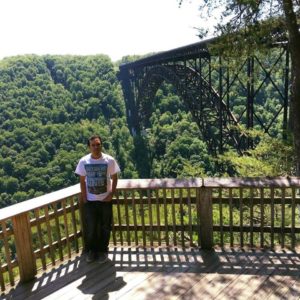 Khandker Ishtiaq, Ph.D., Postdoctoral Associate
kishtiaq@fiu.edu
I received my Ph.D. in Civil Engineering (major in water resources and ecological engineering) from Florida International University. I obtained B.S. and M.S in Water Resources Engineering from Bangladesh University of Engineering and Technology. My research interests focus on the water-wetlands-carbon nexus, modeling and prediction of ecosystem carbon fluxes, and big data analytics that advance our understanding of the emergent properties of ecosystem function and resilience under a changing environment. As a post-doctoral researcher at FIU Wetland Ecosystem Research lab, I am currently working on the development of the Everglades peat elevation model in response to sea-level rise and saltwater intrusion.

---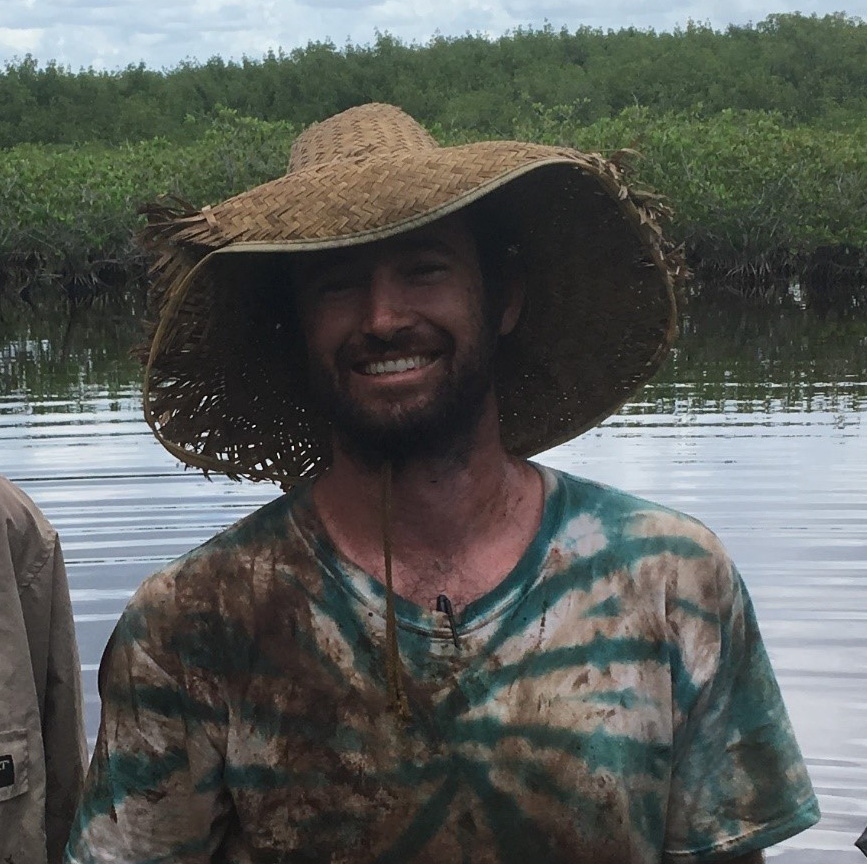 Sean Charles, Ph.D., Visiting Postdoctoral Associate
schar056@fiu.edu
I study how coastal wetlands provide ecosystem services (carbon storage, water filtration, habitat provision and coastal protection) in a changing world. In particular, I am interested in how climate change and anthropogenic disturbances alter vegetation community structure and function, biogeochemistry, carbon storage and ultimately wetland resilience. Before moving to South Florida, I achieved a BA from the College of William and Mary, an MS from the Virginia Institute of Marine Science. I moved to Miami and FIU to pursue a PhD that could unite two of my favorite things (the ocean and forests) by studying mangrove forests in the Everglades and elsewhere. I am a postdoc on the Delta-X project, looking at how land is lost and gained in the Mississippi River Delta through both a field and airborne campaign with NASA. Learn more about the project and our NASA collaborators at https://deltax.jpl.nasa.gov/.

---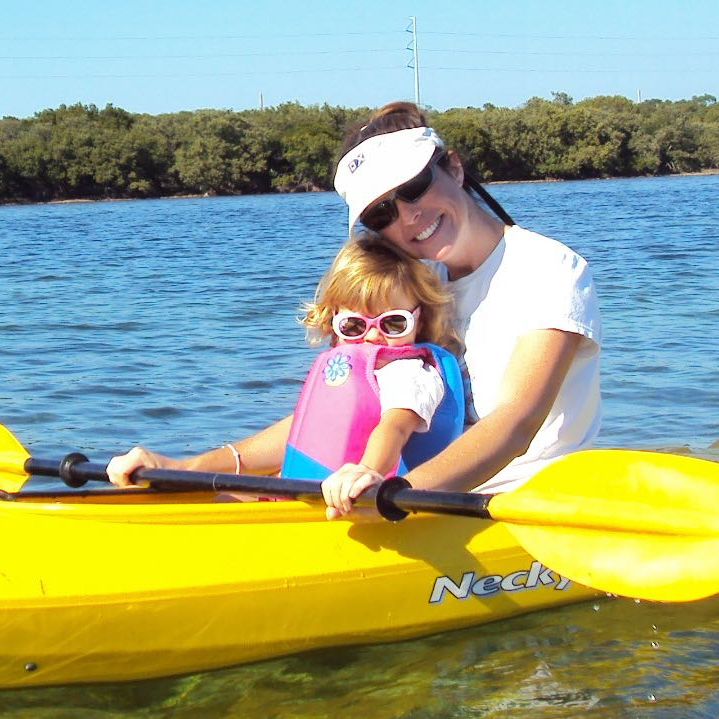 Laura Bauman, M. S., Senior Lab Technician
lbauman@fiu.edu
I am a research assistant/senior lab tech in Dr. Troxler's lab, with most of my time dedicated to the Seagrant Peat Collapse Project. I feel very lucky to live and work in Key Largo, where I help manage the mesocosm facility for the Seagrant Project and assist with other Florida Bay related field projects, as well as spend a good amount of time in the epic Everglades National Park. I have a M.S. in Marine Environmental Science and Coastal Zone Management from Nova Southeastern University in Ft. Lauderdale, FL, and have always had a deep love and respect for anything wild, in a myriad of ecosystems. I especially am drawn toward wetlands, and the Everglades, because of the amazing dynamics that occur between the meeting of wet and dry conditions. I hope that our work helps us better understand the possible implications of sea level rise in our fragile Florida ecosystems.
---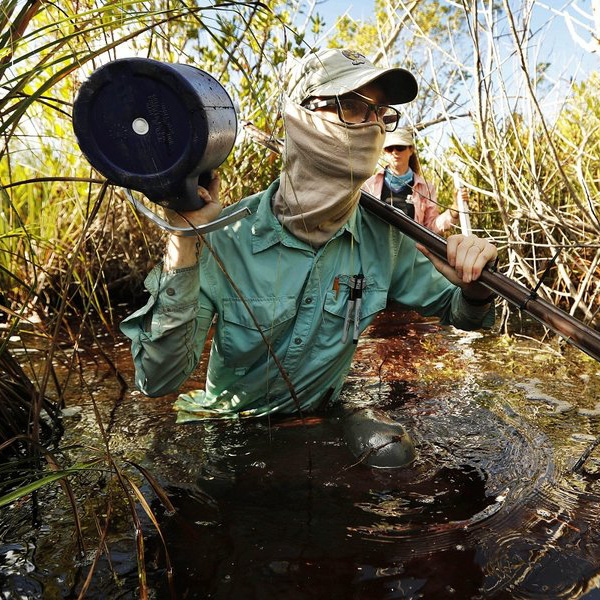 Austin Pezoldt, Senior Lab Technician
apezoldt@fiu.edu
I received my B.A. in Environmental Sustainability from FIU in 2017. I have lived in Miami my whole life, and I have seen the impacts on climate change on the city grow more and more severe as time goes on. I am extremely interested in using urban ecology to fight the impacts of climate change, and I love working on the research that goes towards bettering the future of the South Florida Wetland Ecosystems. I am a huge computer nerd, and I hope to use my technological skills and experience here to improve the research of these vital ecosystems. In my spare time I love to go kayaking, road cruising for snakes, and occasionally lay around and read a good book.

---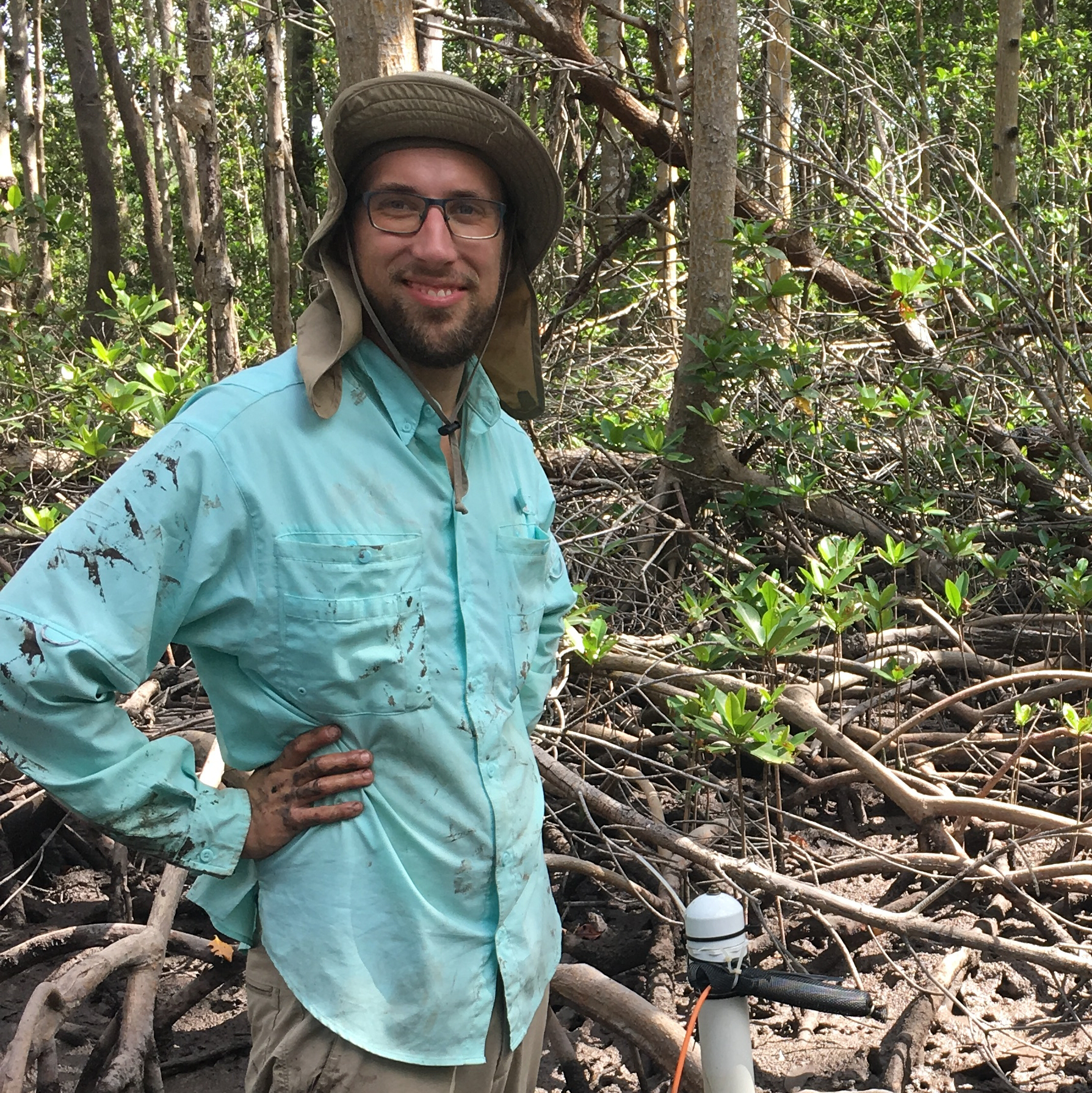 Geoff Szafranski, Senior Lab Technician
gszafran@fiu.edu
I received my B.S. in Biology at the University of Illinois at Springfield. Growing up I did a lot of camping around the Midwest, where I picked up a love of nature. While earning my undergraduate degree I discovered the field of ecology, which combines my interest in science with my love of nature. Since graduation I have worked in several areas around the country including Alaska and Texas. I am hoping to specialize in brackish ecosystems and I am very excited about to be living and working in South Florida!
---
Graduate Students
---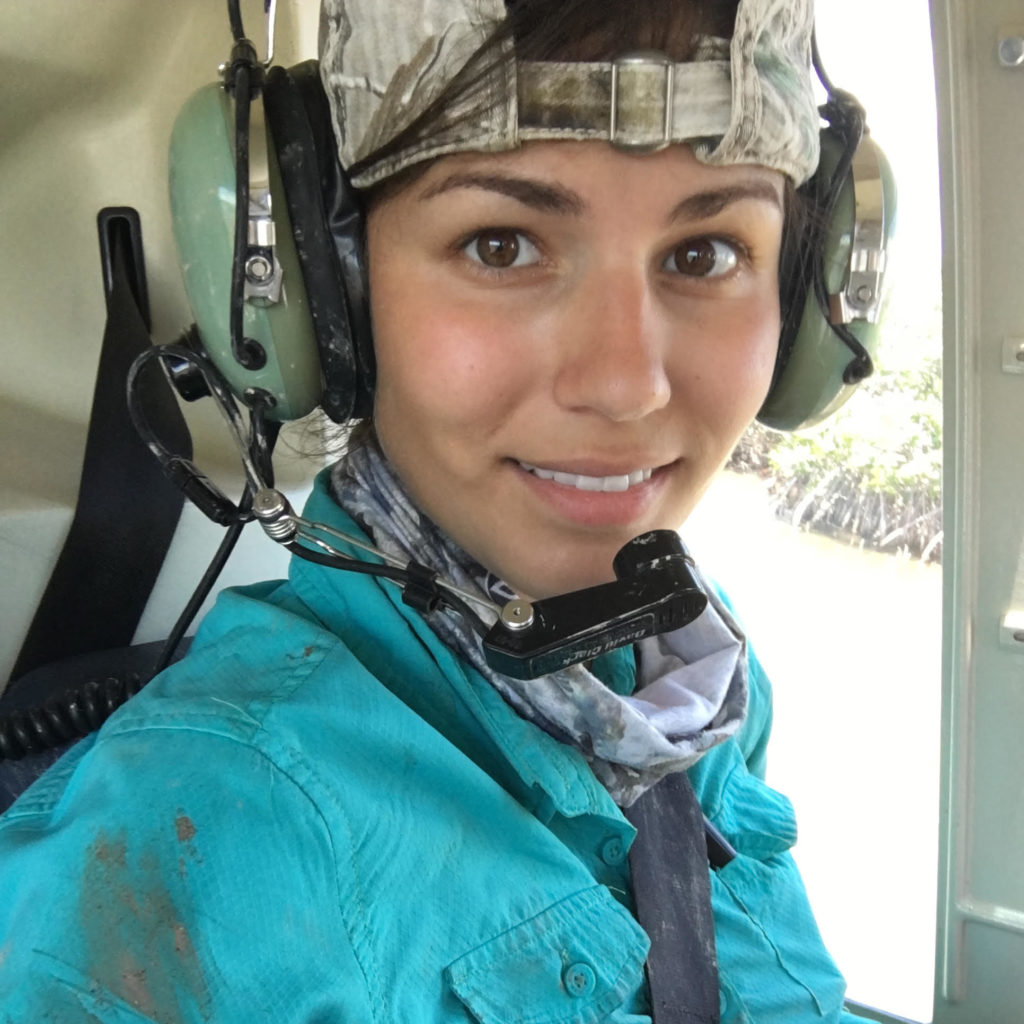 Marbelys Garriga, Graduate Student, Ph.D.
mgarr020@fiu.edu
I received my Bachelors in Biology from FIU in 2015. I plan to further my education in the field of Environmental Sciences. Although I am not originally from South Florida, I've been enjoying its outdoors since I moved here by hiking, scuba diving, and camping as much as possible. Now, I can only hope to help this beautiful and unique ecosystem so that future generations can enjoy it as much as I do.
---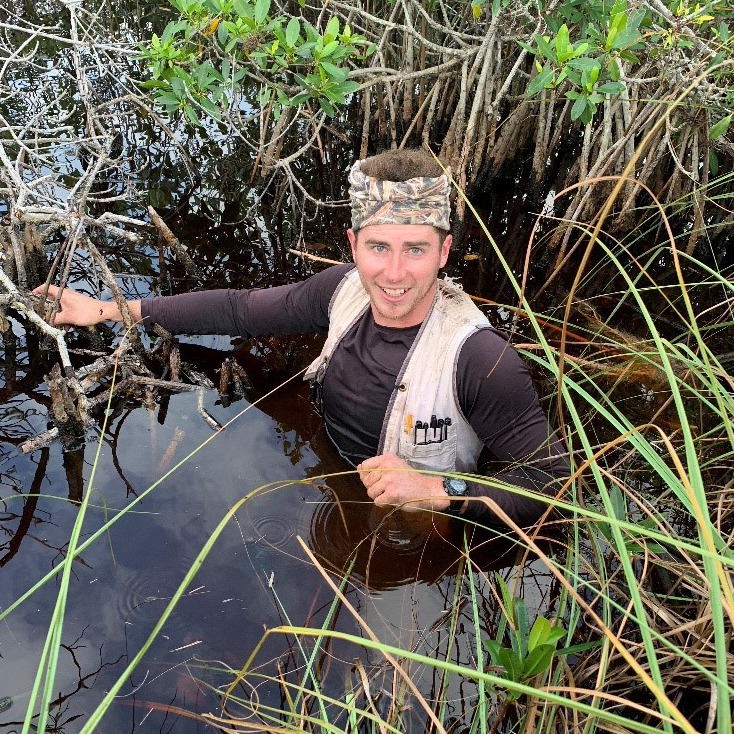 Luke Lamb-Wotton, Graduate Student, Ph.D.
llamb009@fiu.edu
While receiving a Bachelors in Biology with minors in Chemistry and Anthropology from the University of Maine, I quickly learned I was most interested in questions related to ecological change at broad spatial and temporal scales. As a graduate student, I'm currently investigating the effects of sea-level rise and saltwater intrusion on coastal sawgrass peat marshes in the Florida Coastal Everglades at landscape and regional scales by way of a process known as "peat collapse". Outside of completing my degree requirements, I'm an active member of the Florida Coastal Everglades Graduate Student Group, and I like to blog here and there (see Wading Through Research and Rapid Ecology). When not in the Everglades or the lab, you can catch me at the local rock climbing gym, on the basketball court, or biking around Miami.
---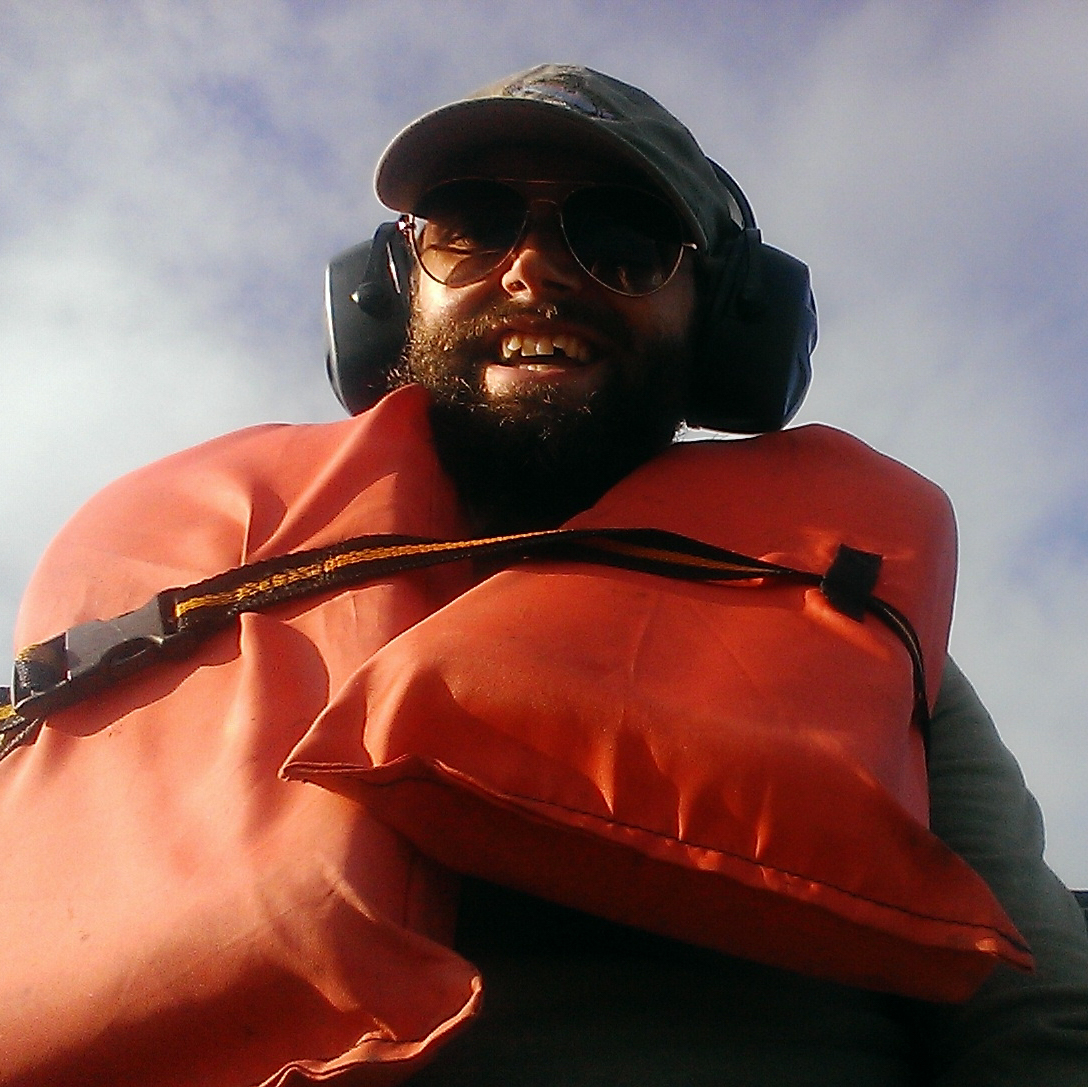 Daniel Chomin-Virden, Graduate Student, M.S.
dvird001@fiu.edu
I completed my Bachelors in Environmental Science at Point Loma Nazarene University in San Diego, CA. I am broadly interested in wetland preservation and restoration. My research is focused on carbon storage in restored mangrove ecosystems in South Florida. I also support the Troxler lab's long-term monitoring efforts through water sample collections, file maintenance, and data visualization support in ArcGIS. When away from the lab, biking and birding bring me joy.

---
Former Students
---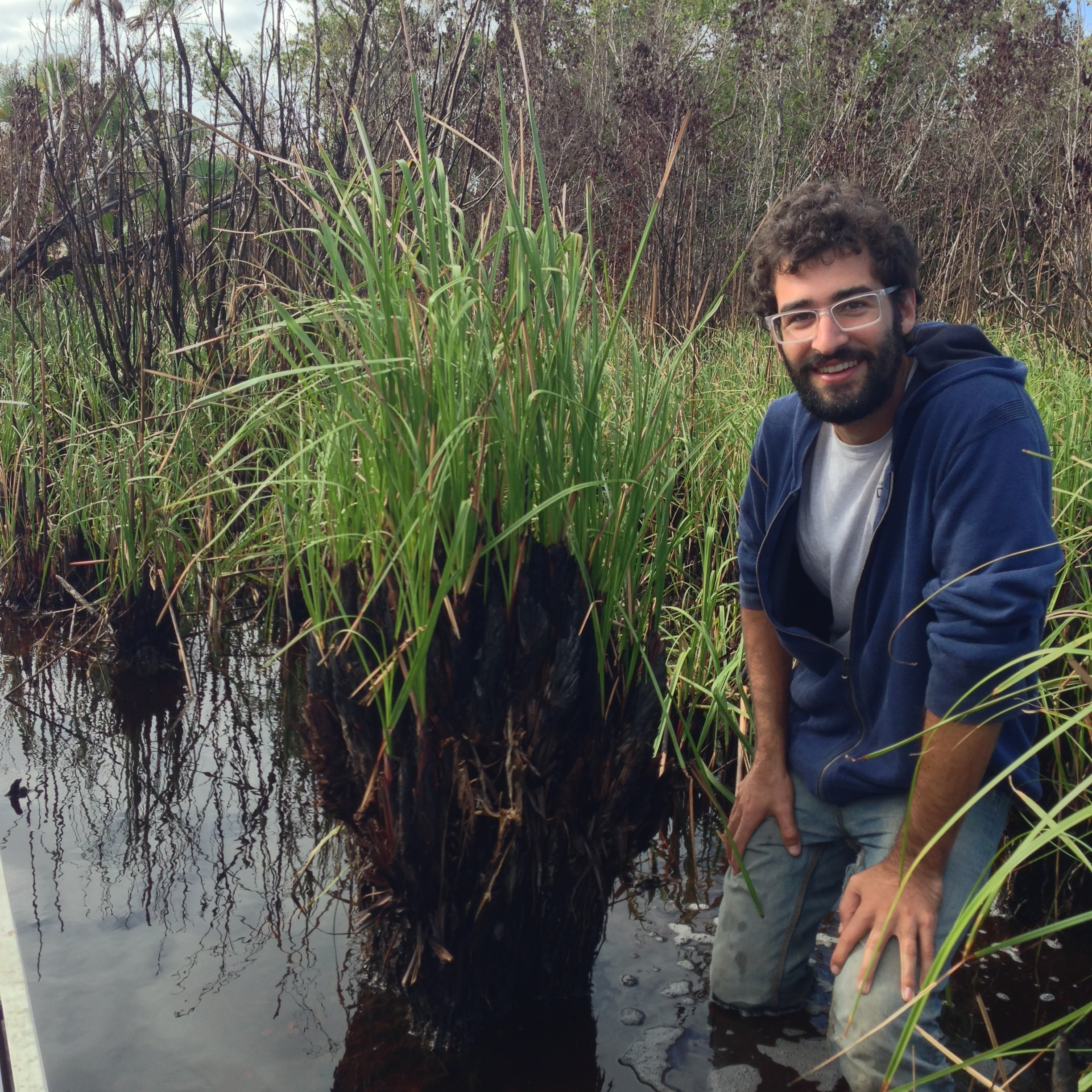 Ben Wilson, Ph. D.
Current Position:
Science Policy Fellow with U.S. Fish and Wildlife Service, Lafayette, LA
https://benjaminjwilson.wordpress.com/

I graduated with a M.S. in Marine Biology from the University of Alabama at the Dauphin Island Sea Lab. I'm broadly interested in ecosystem carbon and nutrient cycling, with particular curiosity in blue carbon sources and sinks and how global climate change may effect these. My dissertation work at FIU is focusing on carbon cycling and plant physiological responses to saltwater intrusion in the coastal Everglades. In my free time I like to bike, travel, cook, brew, and swim.




---