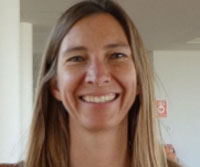 Tiffany G. Troxler, Ph.D., PI
Director, FIU Sea Level Solutions Center
troxlert@fiu.edu
CV
---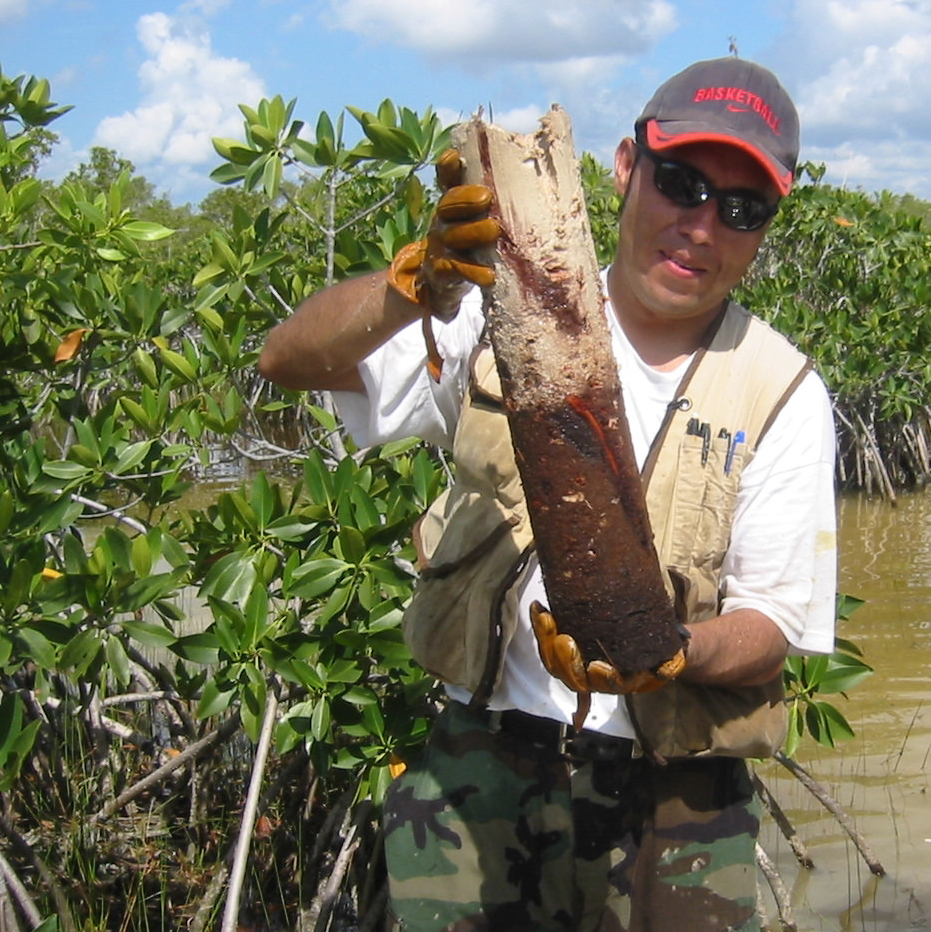 Edward Castaneda, Ph.D., PI
ecastane@fiu.edu
CV
I earned a Ph.D. in Oceanography and Coastal Sciences from Louisiana State University (2010) and a M.S. in Ecology at the University of Louisiana at Lafayette (2003). I'm originally from Colombia where I obtained a B.S. in Marine Biology (1998) from Universidad Jorge Tadeo Lozano. My research as a wetland ecologist is focused on nutrient biogeochemistry and ecosystem dynamics of coastal wetlands, including mangrove forests and marshes. I study the effect of large-scale natural (hurricanes) and human (freshwater diversions) disturbances on carbon and nutrient dynamics and vegetation succession to understand trajectories of ecosystem structure and function. I have also conducted extensive research on mangrove restoration projects in Latin America to understand ecosystem trajectories based on environmental characterization, performance measures, and monitoring. My research also includes the implementation of self-activating sensors using a wireless telemetry system to evaluate coastal eutrophication, nutrient dynamics, and sediment transport in coastal ecosystems.
---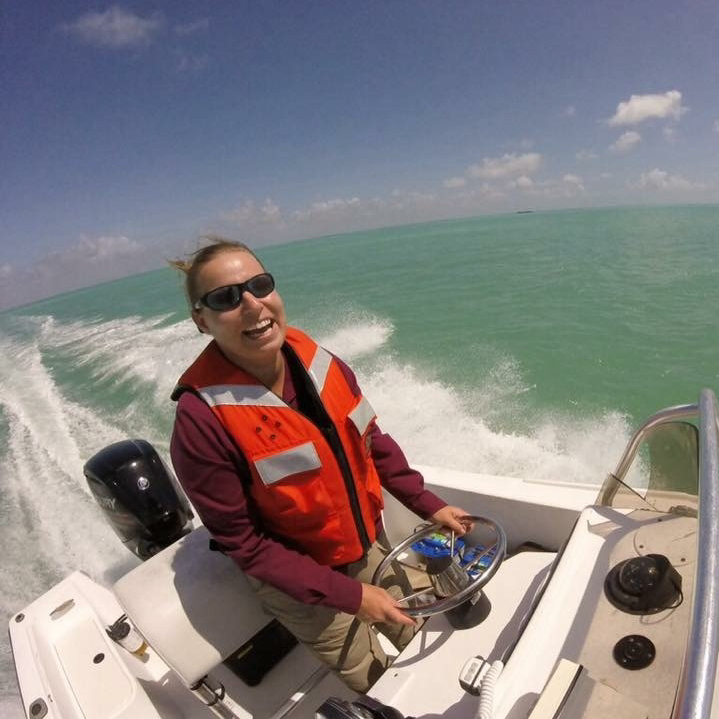 Emily Standen, Lab Manager
estanden@fiu.edu
Science has always been my passion and while I grew up in Michigan, I always imagined myself pursuing a career in science in Florida. I guess dreams do come true! I love living in South Florida and enjoy taking advantage of the numerous days of sunshine by lounging at the beach or going for a hike. I received my B.Sc. in Zoology from Michigan State University. The Everglades are a unique and beautiful ecosystem and I'm thrilled to be part Dr. Troxler's research to help better understand the dynamics of this valuable part of Florida's environment.

---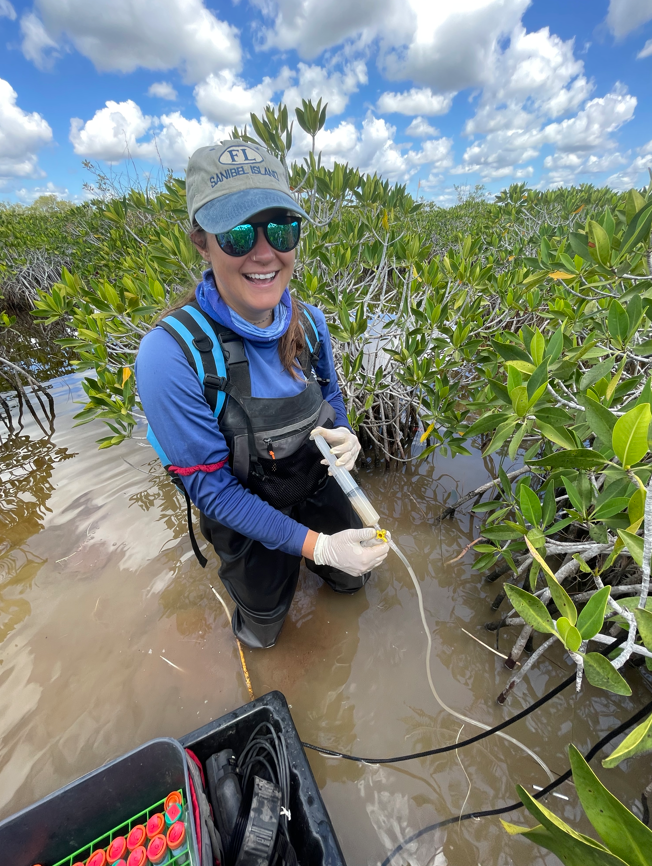 Caitlin Reisa, Research Technician, M.P.S.
creisa@fiu.edu
I received my Master of Professional Science degree from The Rosenstiel School in 2021 while focusing on marine conservation, social science, and elasmobranchs. I'm originally from the Midwest, but I learned at a very early age that my heart belonged to the ocean. I am a strong advocate for our oceans and the beautiful life-sustaining ecosystems that cohesively work together. I have always had a love for nature and its creatures, specifically marine life. This love, combined with my passion and drive to spread awareness for the health of our earth, is something that defines my daily life. I believe that best way to understand the scientific community, marine conservation, and the world around me is to experience it for myself, so that is exactly what I am doing.
---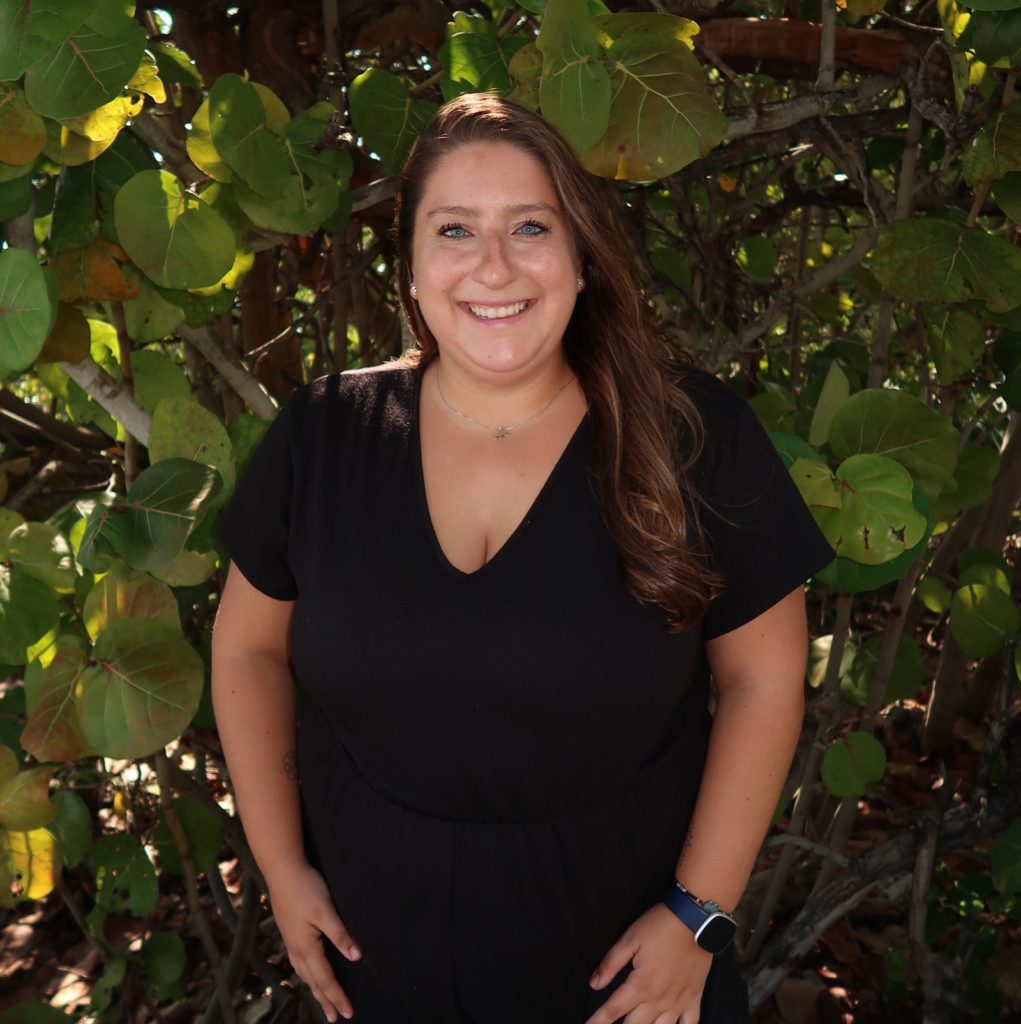 Aida Stevenson, Resilience & Sustainability Analyst – Sea Level Solutions Center
aisteven@fiu.edu
After having grown up in Maryland and visiting the beach almost every weekend, I knew from an early age that I was destined to be a marine scientist! I was unsure what I was really passionate about, so I have participated in many different study areas including scientific diving and marine mammal training. I graduated with my Bachelors in Marine Science from the University of South Carolina in December 2019. After that, I became a North Pacific Fisheries Observer in Dutch Harbor, Alaska. While fascinating (and very cold!), I knew that I wanted to go back to school and continue my education. I am now a second year MPS student at the University of Miami – Rosenstiel School specializing in fisheries management. The opportunity to work with FIU came at a perfect time and I am excited to enter this new world of climate resilience! I am currently working on my thesis project surrounding low-income communities in the Little River to North Beach Resilience District and how best they can be helped when dealing with the challenges of climate change.

---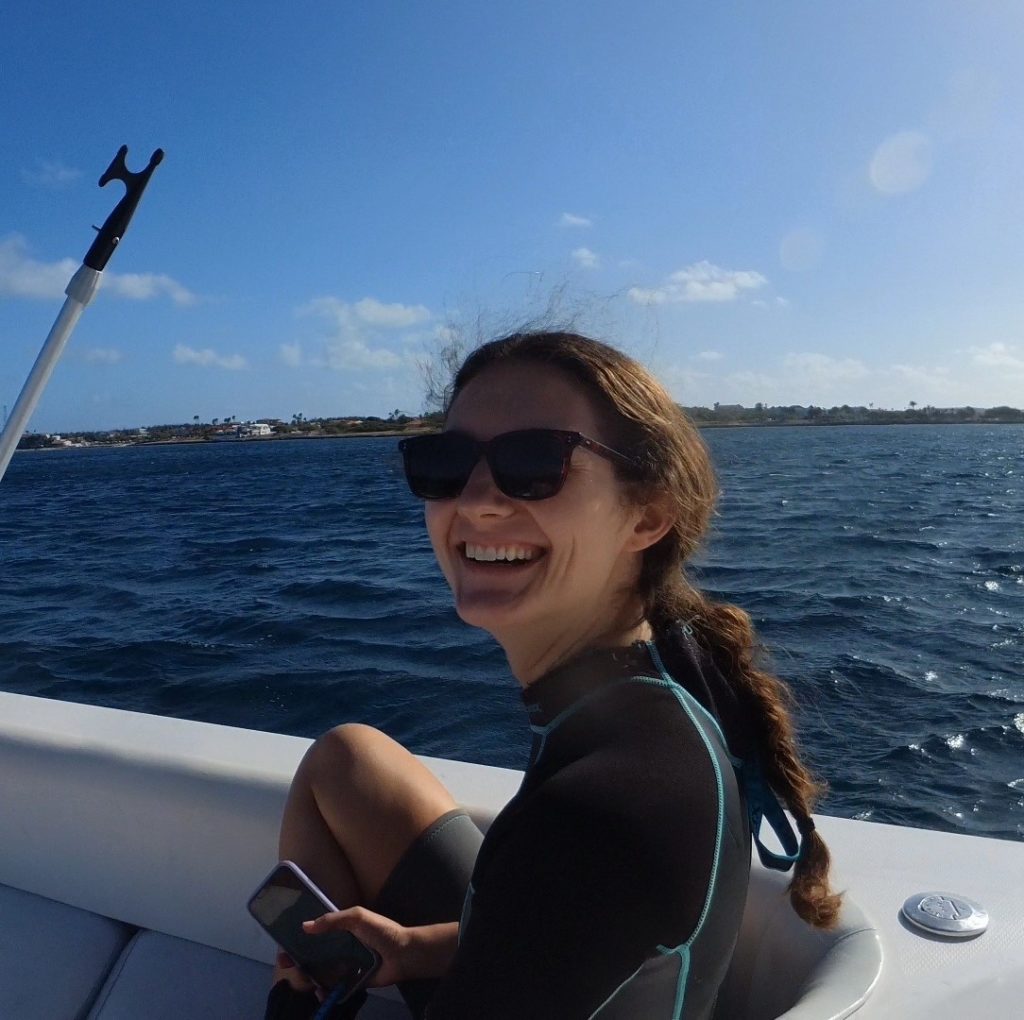 Brooke Enright, Research Analyst, M.P.S.
benright@fiu.edu
I earned a Master's of Professional Science degree from Nova Southeastern in 2021. I'm originally from Wisconsin, where I achieved a B.S. in Marine Biology (2019). My desire to explore and expand my scientific knowledge has led me to Dr. Troxler's lab. I look forward to having the opportunity to study the Everglades rich plant and aquatic life! Outside of the lab you can find me scuba diving, camping, the beach, and enjoying time with friends!
---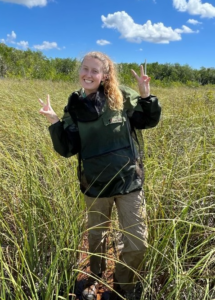 Vanessa Lundsten, Research Technician, M.P.S.
vlundste@fiu.edu
I received my Master of Professional Science degree in marine conservation from the Rosenstiel School at the University of Miami. I graduated from the University of California, San Diego with a B.S in Ecology, Behavior and Evolution. I am originally from Charlotte, North Carolina. My passion is rooted in contributing to the knowledge of better understanding the life history and evolutionary importance of all species to learn the connections of life as well as implement effective conservation techniques for threatened species.
---
Graduate Students
---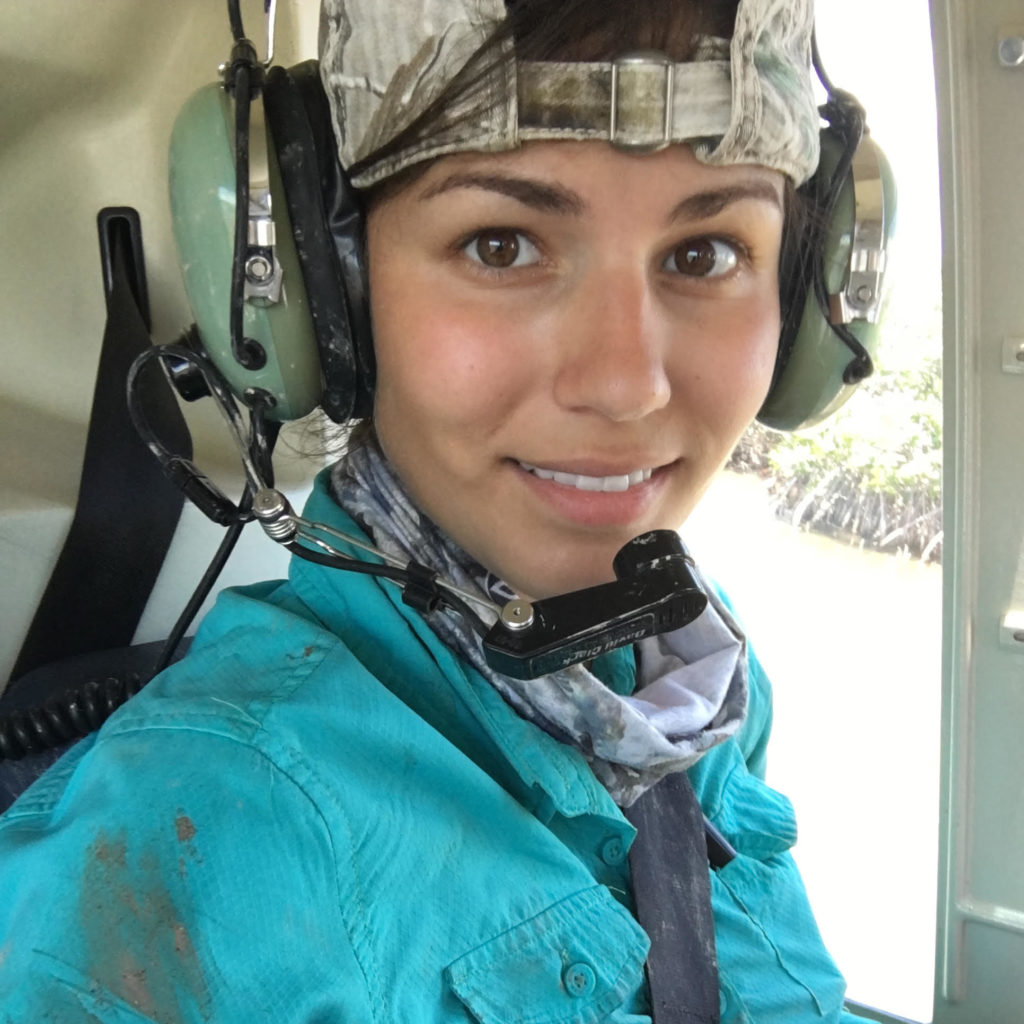 Marbelys Garriga, Graduate Student, Ph.D.
mgarr020@fiu.edu
I am a CREST CAChE and UREx SRN fellow focused on quantifying the water quality regulation capacity of mangrove urban ecological infrastructure using the flow-through flume method. My work aims to mitigate urban nutrient pollution effects in Biscayne Bay and Lake Worth Lagoon by adapting urban shorelines with socio-ecological-technological oriented solutions. My career goals involve the implementation of successful urban ecological infrastructure to improve water quality in my city and other coastal urban areas all over the world. I have been working in wetland ecosystems research and field projects since 2015 under Dr. Troxler. As a botany enthusiast and student of great ecologists, understanding how coastal ecosystems thrive in our concrete jungle and how we could sustainably live with nature, is something I might just have to dedicate my life to.
---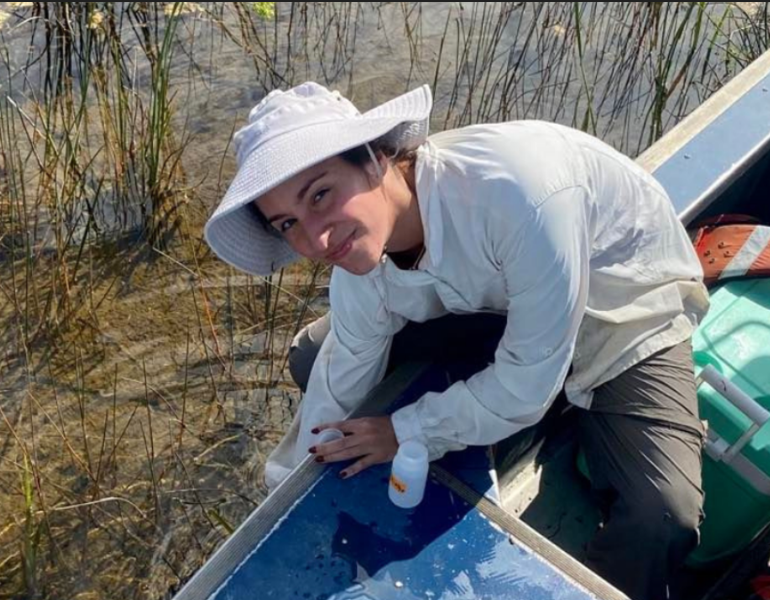 Lauren DeVito, Graduate Student, Ph.D.
ldevi013@fiu.edu
Lauren is a third year PhD student in the Wetland Ecosystems Research Lab studying the impact of peat collapse on carbon fluxes in the Everglades. Her research seeks to answer outstanding questions regarding the biogeochemical impact of peat collapse and to aid management and restoration efforts in the Everglades. Lauren is a UGS Presidential Fellow and an FIU ForEverglades Scholar. Lauren received her bachelor's degree in Environmental Geoscience from Boston College in 2015. After working as an environmental consultant for two years, she then went on to get her master's degree in Interdisciplinary Ecology from the University of Florida in 2020. In her free time, she enjoys hiking, singing, watching soccer and tending to her plants.
---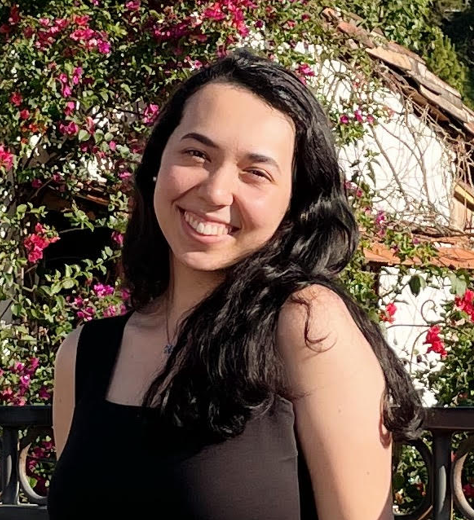 Hailey Lazzaroni, Graduate Student, M.S.
hlazzaro@fiu.edu
I have had the pleasure of working as a graduate research assistant within the lab for the last year, working closely with the Sea Level Solutions Center hub of the FIU Institute of the Environment through efforts such as research communication, data analysis, data discovery, planning, and community engagement. I received my BA in Sustainability and the Environment and am currently working towards my 2023 MS in Environmental Studies here at FIU. I am blessed to have received the opportunity to work with colleagues that are so skillful and knowledgeable in a variety of fascinating environmental topics.
---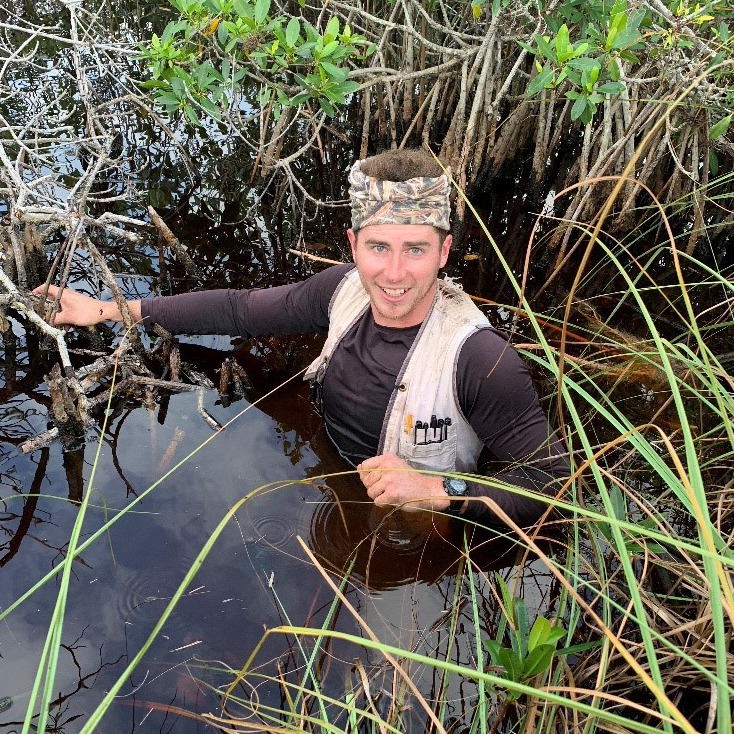 Luke Lamb-Wotton, Graduate Student, Ph.D.
llamb009@fiu.edu
While receiving a Bachelors in Biology with minors in Chemistry and Anthropology from the University of Maine, I quickly learned I was most interested in questions related to ecological change at broad spatial and temporal scales. As a graduate student, I'm currently investigating the effects of sea-level rise and saltwater intrusion on coastal sawgrass peat marshes in the Florida Coastal Everglades at landscape and regional scales by way of a process known as "peat collapse". Outside of completing my degree requirements, I'm an active member of the Florida Coastal Everglades Graduate Student Group, and I like to blog here and there (see Wading Through Research and Rapid Ecology). When not in the Everglades or the lab, you can catch me at the local rock climbing gym, on the basketball court, or biking around Miami.
---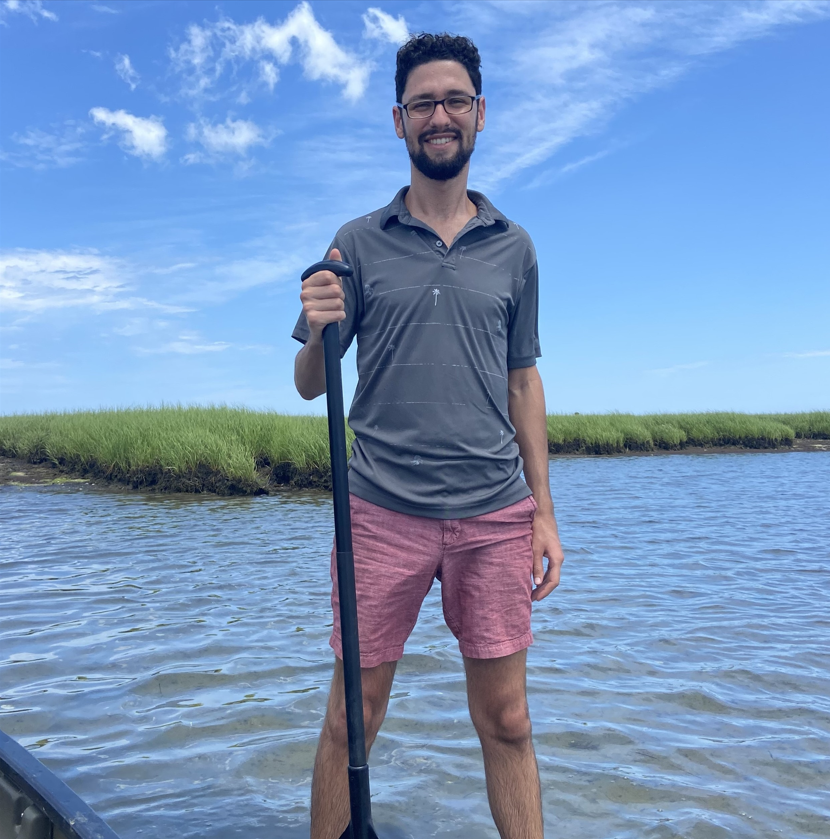 Jake Tepper, Graduate Student, Ph.D.
jtepper@fiu.edu
I am a CREST Cache fellow studying the effects of mangrove green infrastructure on nearshore water quality in urban environments. My research focuses on the effects of mangrove shading on water temperature and the impacts of water temperature regulation on water quality. My background is in tropical Marine Biology having worked mostly in coral reef ecology. I graduated from Oregon State University where I was a NOAA Hollings Scholar and was able to study deep water coral reefs in Hawaii as well working in a coral microbiology lab in Key Largo. I also have experience as a high school teacher and love working with youth and doing public education and outreach.
---
Former Students
---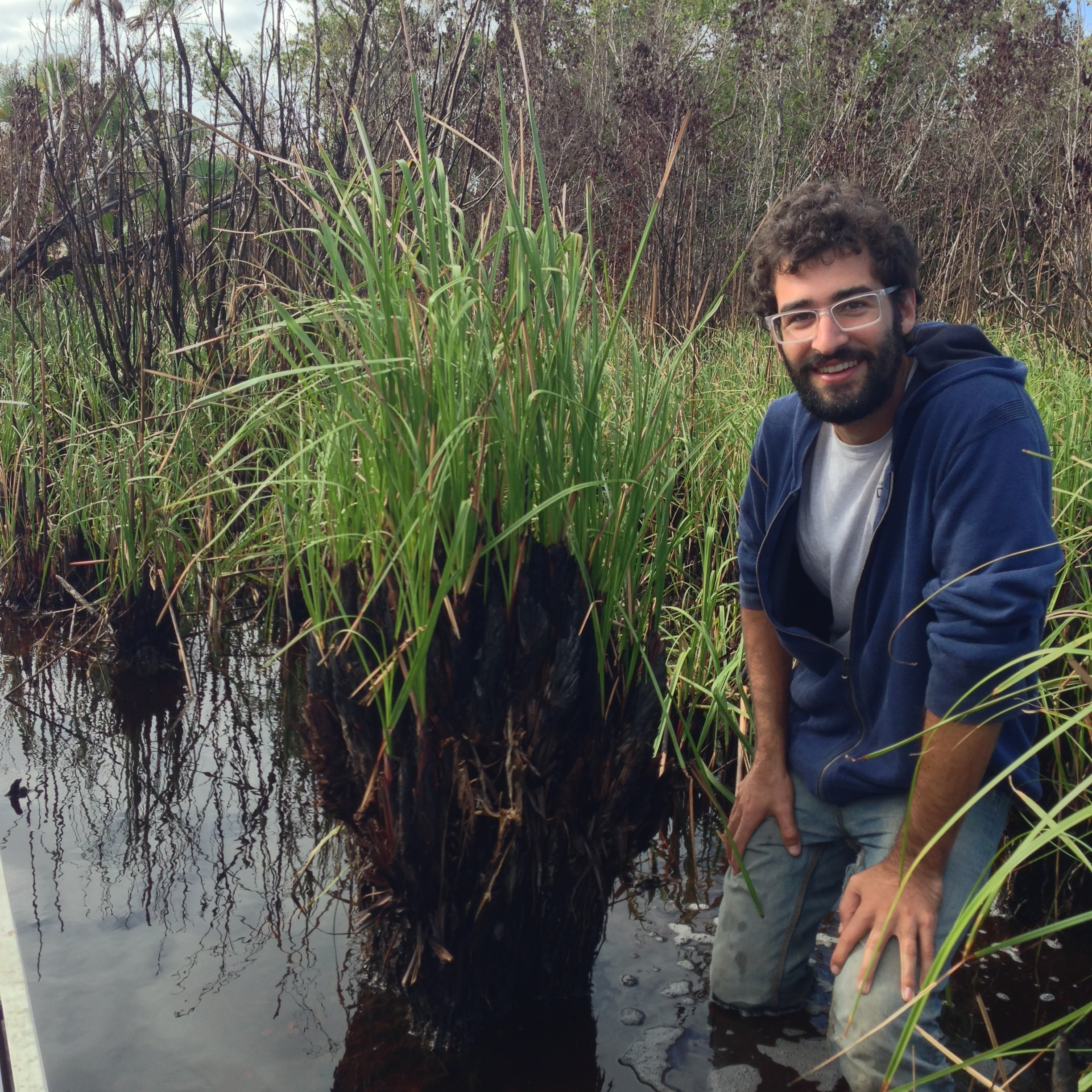 Ben Wilson, Ph.D.
Current Position:
Science Policy Fellow with U.S. Fish and Wildlife Service, Lafayette, LA
https://benjaminjwilson.wordpress.com/

I graduated with a M.S. in Marine Biology from the University of Alabama at the Dauphin Island Sea Lab. I'm broadly interested in ecosystem carbon and nutrient cycling, with particular curiosity in blue carbon sources and sinks and how global climate change may effect these. My dissertation work at FIU is focusing on carbon cycling and plant physiological responses to saltwater intrusion in the coastal Everglades. In my free time I like to bike, travel, cook, brew, and swim.
---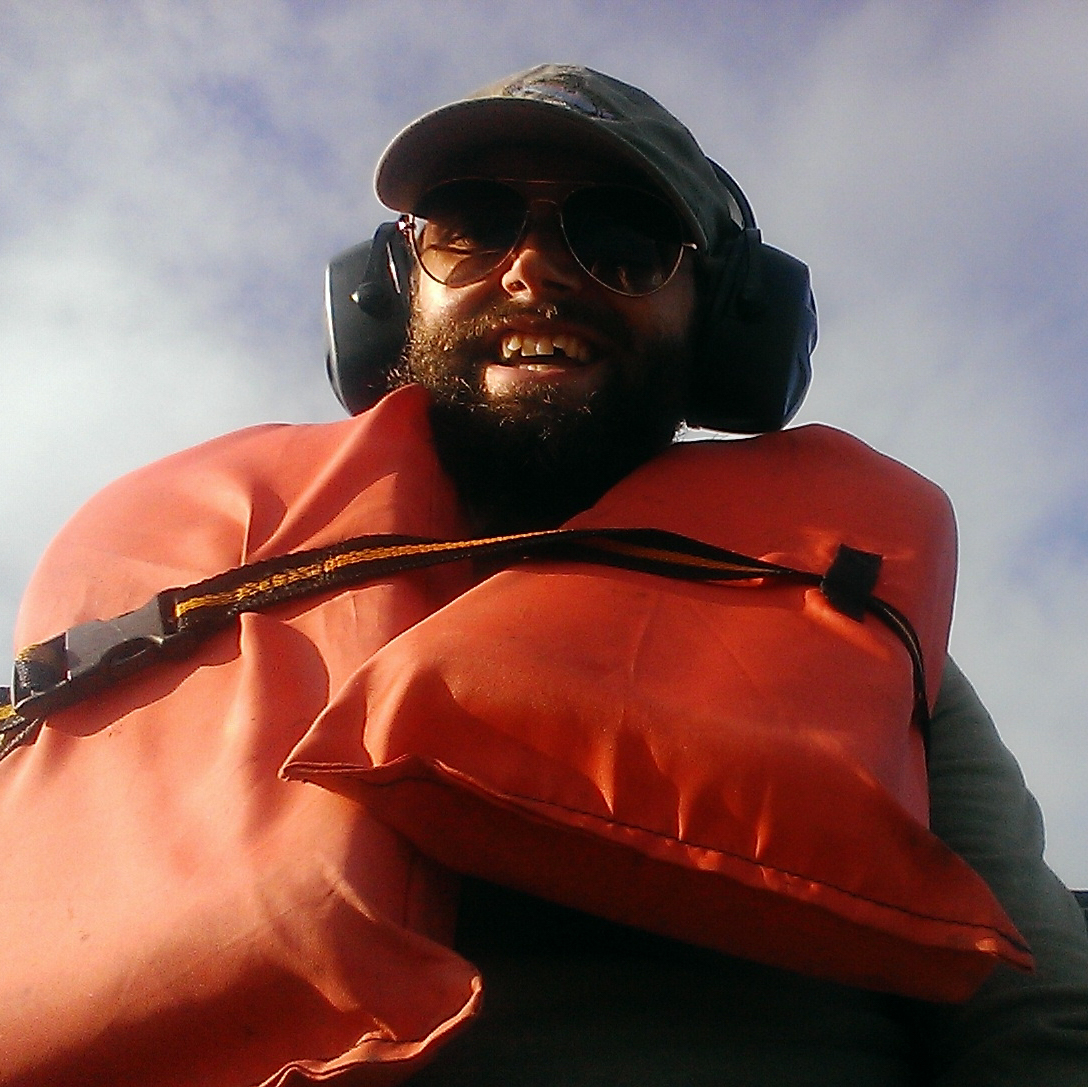 Daniel Chomin-Virden, Graduate Student, M.S.
dvird001@fiu.edu
I completed my Bachelors in Environmental Science at Point Loma Nazarene University in San Diego, CA. I am broadly interested in wetland preservation and restoration. My research is focused on carbon storage in restored mangrove ecosystems in South Florida. I also support the Troxler lab's long-term monitoring efforts through water sample collections, file maintenance, and data visualization support in ArcGIS. When away from the lab, biking and birding bring me joy.

---