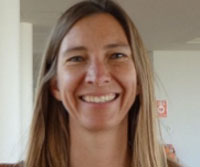 Tiffany G. Troxler, Ph.D., PI
troxlert@fiu.edu
---
Olga Sanchez, B. A., Lab Manager
sanchezo@fiu.edu
Hello! Some of my interests include: Everglades tree islands, data management, ecosystem modeling, cooking and dancing. As I look ahead would like to continue my education to obtain my masters degree, and do more traveling.
---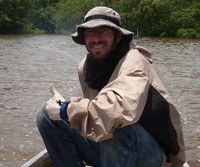 Adam Hines, B. Sc., Field Manager
hinesad78@gmail.com
In my free time I enjoy kayaking, biking, cooking, and enjoying discovering the wonder of life unfolding.
---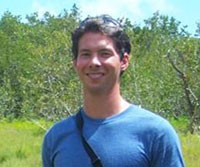 Abram daSilva, M. Sc., Lead Research Assistant
abramdasilva@gmail.com
Louisiana State University: M.S. in Renewable Natural Resources (with emphasis on watershed science), 2012.
University of North Texas: B.S. in Biology (with a minor in chemistry), 2009
---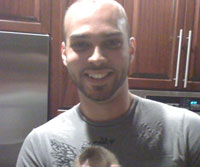 Martin Noguera, Research Assistant
mnoguera17@yahoo.com
I am an undergraduate at Florida International University majoring in Biology and Chemistry.  I am also a musician specializing in percussion and music production.  I was raised in Gainesville, Florida and I enjoy living in the country.  I plan on going to medical school but if things go sour, for whatever reason, veterinarian school and grad school are my other options.
---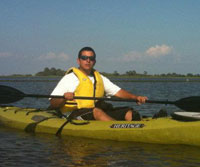 Israel Salazar, Research Assistant
israel_139@msn.com
A recent graduate from the University of Florida with a bachelors in French and Francophone studies, I am now completing a bachelor's of Science in Biology. I am very interested in Science in general, specially in environmental science, ecology, and animal behavior. I hope to continue my education and be able to  make significant contributions to the field of behavioral ecology.
---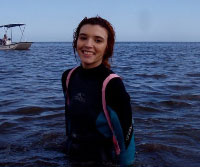 Sabrina Schneider
sschn002@fiu.edu
I was born and raised here in beautiful South Florida. At FIU, I am studying Marine Biology, but my interests in the field span all aspects of ecology, conservation, and biology. Since Kindergarten, it has been my dream to be a scientist, and I'm happy to say that I'm living it out here at the Wetland Ecosystems Research Lab.
---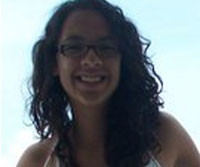 Cindy Saenz, FCE LTER Research Intern
cindyjohanna16@hotmail.com
I'm currently a senior in high school. I play alto sax in my school's band. I'd like to major in biochemistry and become a doctor some day.
---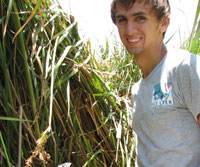 Christopher Sanchez, FCE LTER Research Experience for Undergraduates (REU) Intern
csanchez792@gmail.com
I'm an undergraduate student at the University of Miami studying Ecosystem Science and Policy, as well as Anthropology. I am a Miami native who has had a long history of involvement in research in the Everglades with the FCE LTER. I have studied how siliceous microfossils (like diatoms and phytoliths) can be used as biomarkers of historic hydroperiods and hydropatterns in the central Everglades. In addition, I also work at the CAP LTER site in Tempe, Arizona, where I am studying how a constructed wastewater treatment wetland is coping with the extreme evaporative losses associated with desert climates. My involvement at CAP LTER has fueled my passion for studying urban areas as intersections between natural and human forces. I hope to pursue graduate studies in sustainability and urban ecology and discover new ways that we can create harmony between the built and natural environments. At FCE LTER I am currently investigating the dynamics and drivers of carbon cycling in the coastal and riverine mangrove forests of the southwest Everglades.